probably THE best NSV I will ever have...
You really don't realize how much your children really DO pay attention to everything you do. My 4 year old daughter is built just like me and I've always been concerned that she'd follow in my footsteps and end up struggling with her weight. She LOVES "treats" and asks for one about a million times a day. Recently she's been talking a LOT about being healthy. She considers fruit treats, and is starting to stop eating when she's full.
The other day I was eating a spinach pizza and both of my daughters (2 and 4) were asking for the spinach off of my pizza, to put on theirs. They ended up stealing about 1/2 of my spinach! Another day, I was making them grilled cheese and my 4 year old came out in the kitchen and ASKED for spinach in her grilled cheese: WHAT?! This is a 2 year old and a 4 year old who are REQUESTING spinach!
I know it may not seem like a huge deal to some people, but the fact that my daughters are starting to pick up healthy habits motivates me more than anything. My daughter asked me why I go to workout and I told her so I can be healthy and run around and play with her. Now, whenever I work out (or if I miss a workout), she'll ask me when I'm going to go workout so I can be healthy for her.
Truly, the single BEST NSV I will ever have.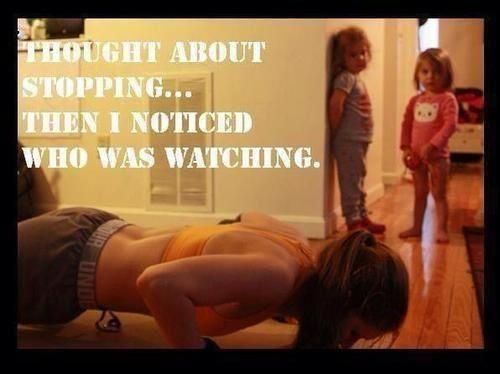 Replies
Categories
1.4M

Health, Wellness and Goals

98.3K

Social Corner

943

MyFitnessPal Information