Goal reached. Family horrified.
So about a month ago I reached my goal. I am no longer "overweight" but now am right in the middle of the "normal" bmi weight range. I weigh exactly what I did when I was 17, only I am in much better shape because I am eating healthy, and exercise 3 - 5 times a week, mainly weights but also some regular cardio.
I was skyping my family the other night, and my Dad (an ex-OIympic and professional wrestler, and a former college and professional football player, who almost completed a Ph. D in Physical Education, so he knows a lot about fitness and diet), said to me, "We have all been talking about your weight. You look awful. You are too thin. Your sister in law Kim agrees, you look bad. We think you need to gain 15 lbs." And I said, "I have only lost 30 total - that would mean putting on half my weight back." And my sister, nurse with a Ph. D in nursing and long time Professor of nursing and medicine at various universities chimed in and said, "yah, you look awful - especially YOUR FACE! EW!"
That being said, when I was this weight the last time, back in the 1990's, I was doing 4 hours of ballet a week plus cheerleading and marching band, was in great shape, and at that time these same people said, "you need to quit ballet - you are too fat. They don't take short fat girls in ballets. You need to join the football team or find a Sumo Wrestling club." AT THE SAME WEIGHT I AM NOW, where they are saying "your face - EW!"
Frankly I think I am the healthiest and in the best shape I have ever been in. What should I make of what they said? I was sad, then mad, and now I realize that I obviously have some image issues, or what they say wouldn't hurt. Or would it? Would these things hurt other people's feelings too? What do y'all think - is my face so "EW"? Do I look worse than when I started? Here is a pic, me before on the left, last August, and me now on the right. And again, I am right in the middle of the "normal" bmi range, not on the low end at all.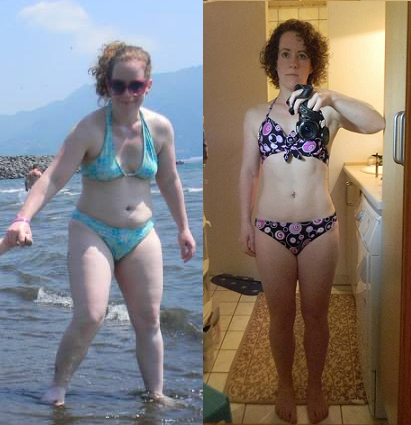 Replies
Categories
1.4M

Health, Wellness and Goals

98.5K

Social Corner

1.9K

MyFitnessPal Information