200 pounds and so much more
I hit the big milestone today that I've been looking forward to since I started my weight loss journey. 200 pounds lost. Well, 203 pounds to be exact. I've never really gotten emotional through out my weight loss journey but today after seeing that number I sat down and cried for a good 10 minutes. It still shocks and amazes me how different my life is now compared to where it was 18 months ago.
I'm really embarrassed to share personal stories with strangers, but my doctor encouraged me to post this, she figured it would do me good to tell others about what I went through. So here goes...
I've been fat my entire life. I weighed 300 pounds by the time I was 14 years old. My weight got in the way of a lot of things in my life. I rarely dated, didn't have many friends, preferred to stay in my home where people couldn't look at me. I never dreamed of getting married or starting a family. Who in their right mind would want to marry someone like me? In march of 2017 I weighed 485 pounds. I was an alcoholic. A smoker. A diabetic. I couldn't stop eating or drinking and I could feel my body breaking down. I was on 11 different medications for diabetes, heart issues, and a variety of other medical problems. I was 36 years old and I really expected I would die by the age of 40. Alone.
One day, during one of my many doctors visits for health problems, I broke down in front of my doctor after hearing yet another description of just how terrible a shape my body was in. I told her I felt hopeless and trapped and that no matter how much I thought I wanted to get better I just couldn't find the will power to stop eating and drinking and smoking. That I felt depressed and had resigned myself to the fact it was going to kill me. But my doctor said something that I hadn't really considered. That maybe I'm not depressed because I can't stop eating and drinking, but maybe I can't stop eating and drinking because I'm using them as a coping mechanism because I'm depressed. I had never really thought of myself as being depressed outside of my weight issues, but I went along with it. I started seeing a psychologist and taking an anti-depressant.
I've known a few people who suffered from depression, and who were on one or more anti-depressants and had been doing therapy, and it didn't really seem to help them, so I was skeptical. Nothing really changed for a while. But after about a month I noticed that I really didn't feel like drinking anymore. And without the alcohol I stopped smoking too since those went hand in hand for me. And then one day I realized I had a craving for vegetables. Which was weird. Ive always hated vegetables unless they were a garnish on pizza or a cheeseburger. But I started eating more veggies with every meal and I started noticing I wasn't feeling the desire to eat as often. And then one day I felt like getting a gym membership. I only spent 5 minutes working out my first day there, but at least it was something.
Each day I started making more and more small changes. And the weight started coming off. Fast. By July I decided I wanted to track my diet and exercise more precisely, so on June 30th I signed up with MFP and started tracking everything. Over time I kind of came up with my own diet which doesn't really follow any particular diet plan, and my own exercise routine which doesn't really follow any particular program, but it worked for me. Over time I felt my self confidence increasing. I felt like I could conquer anything - even my fear of dating.
Every day feels like it gets even better. I no longer take any medication other than the anti-depressant. My diabetes is diet controlled and in remission, and all of my other health issues have vanished. I enjoy going to the gym on a daily basis and love cooking with lots of vegetables and lean meats. I still enjoy cheeseburgers and pizza, and even the occasional drink with friends. I met and fell in love with the most amazing woman I've ever met in my life. And for some reason she seems to like me a lot too.
When I look at how my life is now, and how much potential the future holds, compared to how hopeless and lost I felt before, I feel like I'm looking back at someone else's memories. It's hard for me to believe that my life could flip in the complete other direction than it was heading, in such a short period of time.
I still have more to lose. My ultimate goal is to lose 300 pounds and get down to 185, but that may be a bit too much to try for. We'll see...
485 pounds, shortly before starting this journey:
427 pounds a few months into it:
282 pounds, today: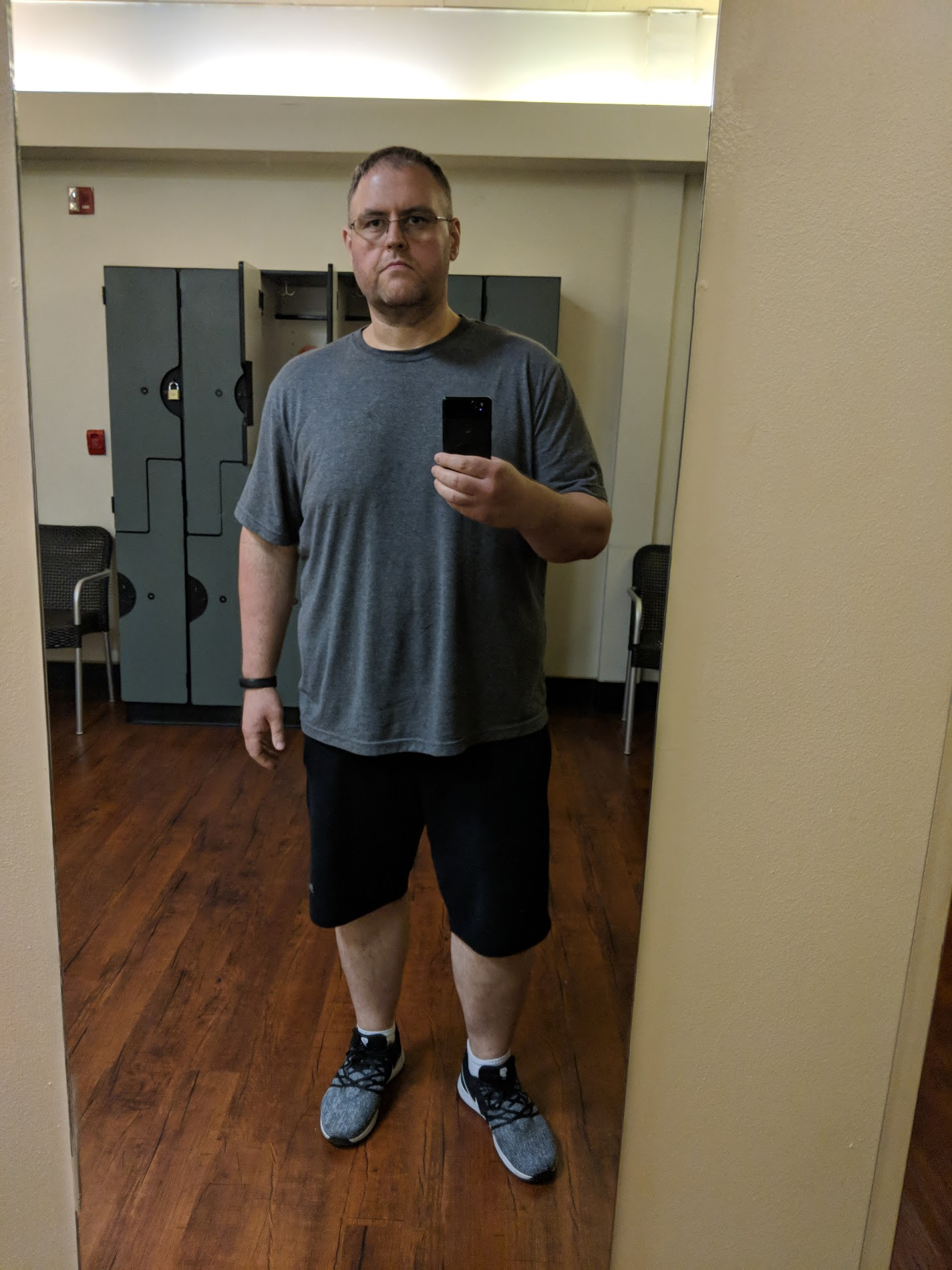 Replies
Categories
1.4M

Health, Wellness and Goals

98.3K

Social Corner

797

MyFitnessPal Information