Staying on Track Has Never Been Easier — Introducing Your New Dashboard!
Betty
Posts: 8,461
MFP Staff
In a survey sent to MyFitnessPal members last year, 95% of respondents indicated that they were interested in seeing a Dashboard feature — the highest requested feature out of 20 potential options.
You told us what you wanted and we listened. With our new Dashboard, you'll now be able to log foods and exercise, track progress toward your goals, adjust your data, see beautiful visuals of your daily progression, and much more — all from your home screen.
Try your new Dashboard and comment below to tell us what you think!
Log foods at app launch. We know — you're tired of tapping through to search for food or scan a barcode. Now you can now do both from the bottom of your Dashboard.
Quickly log your daily exercise & weight. Simply tap the "+" icon on the respective card to log your daily exercise and weight. It's that simple.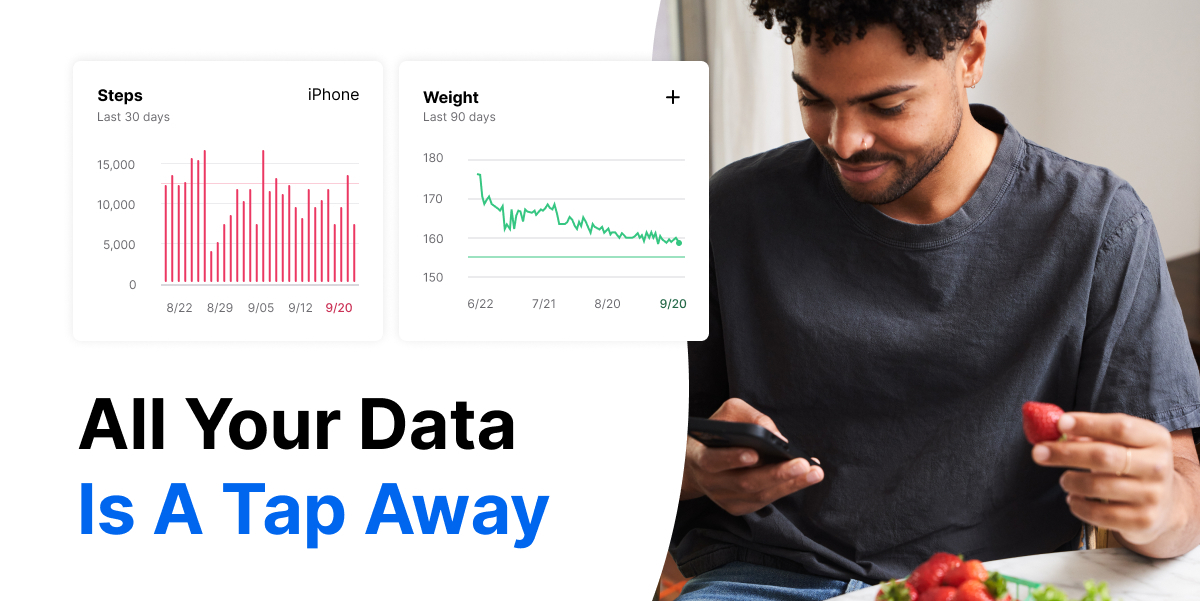 See all of your data with a tap. There's more data behind every card. Tap on any card in your Dashboard to view more historical data, charts and analysis. Need to adjust a previous entry? You can do that with a tap, too.
Scroll through your nutrition goals. With a simple swipe, Premium members can now scroll between a carousel of nutrition goals — calories, macros, heart health and carbs — that gives you more of today's data at a glance.
View consumed and remaining nutrients. Previously, your daily progress card only showed nutrients remaining. Now you'll have extra details: see what you've eaten and how much you have left. If you've gone over your target, you can see that, too.
See the headway you're making on your goals. Are you consistently hitting your goals? Now, you can view your daily progress toward your goals for steps, exercise, and weight in your Dashboard.
Bye-bye red indicators, hello pattern overlay. Depending on the nutrient type and your goals, going over or under specific nutrient targets can be a good thing (for example, going over your fat macros target may be less than ideal for one person, but a goal for another). Instead of turning red, exceeding a target will now be indicated with a pattern overlay, which also helps with members who experience color vision deficiency.
Try your new Dashboard and comment below to tell us what you think!
Please Note: By commenting or replying in this thread, you acknowledge and agree to the use of your name, comments, replies, and/or entries, whether in whole or in part, by MyFitnessPal, including for the purpose of generating and distributing marketing materials to help inspire others. When posting, please follow our community guidelines. Any off-topic comments and guideline violations are subject to deletion.
Replies
Categories
1.4M

Health, Wellness and Goals

98.4K

Social Corner

1.1K

MyFitnessPal Information