Why the study that showed taking vitamins don't work, is wrong.
Hello folks, I just wanted to create a new thread addressing some of the misinformation I have seen on a few threads, concerning daily supplements.
In the videos below, the woman speaking is
Dr. Rhonda Patrick
. Now, I've seen an argument on here,
"Well, Dr. Oz is a doctor, just because she is a Dr. doesn't mean she knows what she's talking about"
. When you look at it that way, I suppose you can't. But she has a PHD in biomedical studies, actually has published work in regards to her research with genes, and vitamins, and is active in her research. Dr. Oz was a surgeon (not a scientist), who realized selling books would make him richer.
Anyway, if you're into soaking up some knowledge, take a look at some of her videos.
Recommend watching this one, as it has to do with the terrible study done on supplements and their benefits, with Dr. Rhonda Patrick's rebuttal.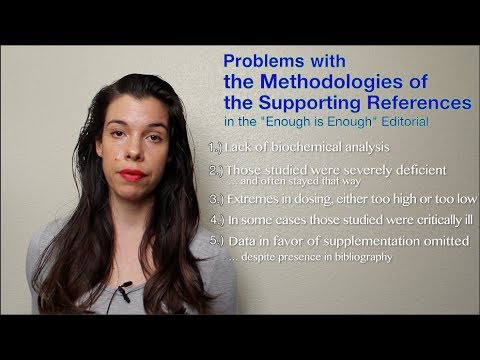 https://youtu.be/o0u8UdZeOhc
Long form conversations with her, on Joe Rogan's podcast.
https://youtu.be/qh0xB4OJdpQ?t=6m33s
https://youtu.be/DgSLkakMDfE
https://youtu.be/bnO1hXvAV2c
https://youtu.be/FApCVOXoweU
Replies
Categories
1.4M

Health, Wellness and Goals

98.5K

Social Corner

1.9K

MyFitnessPal Information