WOMEN AGES 50+ FOR APRIL 2020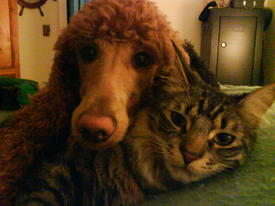 Sometimes life is just putting one foot in front of the other.
We may need each other even more this month than we have in the past. I hope we will all continue to pursue our goals of weight loss, health, and fitness in spite of the current world wide crisis.
The name of the thread is "Women Ages 50+" but all women are welcome.
This has been a safe place to share and to receive support and encouragement.
Don't forget to bookmark this thread so you can find us again.
Please sign your post with a name or a nickname and a location (general or specific).
Once again my plans are the same:
*plan, weigh, and measure meals
*eight glasses of water a day
*average 13,000 steps a day
*ride my exercise bike at least an hour a day
*check in with this thread daily
*meditate daily
*reach out to someone outside my household daily
*don't take things personally
Barbie in NW WA

My word for 2020 is "flexible".
Replies
Categories
1.4M

Health, Wellness and Goals

98.4K

Social Corner

1.5K

MyFitnessPal Information