WOMEN AGES 50+ FOR SEPTEMBER 2018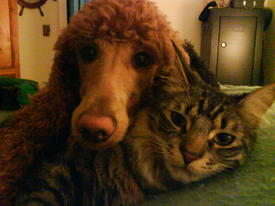 I read somewhere that "September is the new January". This is based on school starting in many parts of the world in September. Even if this isn't true for you, this is one more good time to make a fresh start on your goals and resolutions for your life.
How did you do with your goals and resolutions for August?
What goals and resolutions do you have for September?
My journey to health and fitness has been successful in large part to the support I've gotten from the women on the "Women Ages 50+" thread. Thank you to all of you who have supported and encouraged me and welcome to all who are joining us for the first time.
Don't forget to bookmark this page so you can find it again.

My word for 2018 is "tenacity".
Resolutions for August (with end of the month comments)
*Do what's necessary to deal with back pain that came on suddenly (yes)
*Act the way I want to feel (yes)
Resolutions for September
*keep following the doctor's directions
*log food and water daily

Barbie from beautiful NW Washington
Replies
Categories
1.4M

Health, Wellness and Goals

98.4K

Social Corner

1.3K

MyFitnessPal Information