WOMEN AGES 50+ FOR DECEMBER 2018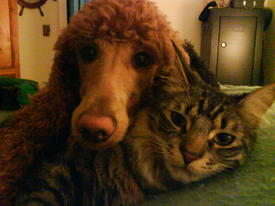 A new month has always been a good time for me to make a new start of habits, behaviours, and attitudes. I hope you will join me on this journey to health and fitness.
I have enjoyed the companionship of Women Ages 50+ for a long time and my life is better because of that.
If you made any goals of resolutions for November, how did you do?
If you have goals or resolutions for December, please share them with us.
Be sure to bookmark this page so you can find it again.
If you sign your post with a name or nickname and a location, we can get to know each other better.

Barbie from beautiful NW Washington

My word for 2018 is "tenacity".
Resolutions for November (with end of the month comments)
*finish planting bulbs (finished and I resisted the impulse to buy more)
*never give up on scanning project ( continuing slowly but consistently)
*make new line dance music CD (finished and being used to teach new dances)
Resolutions for December
*continue with the never ending scanning project
*knit five or more snowflake hats to be donated
*finish writing my list of "19 for 2019"
*choose a word for 2019
Replies
Categories
1.4M

Health, Wellness and Goals

98.5K

Social Corner

1.7K

MyFitnessPal Information