Daily Commitment Thread for 2020 -- JUST FOR TODAY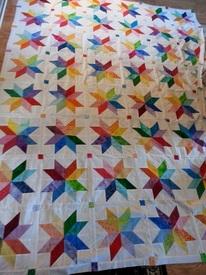 Happy New Year to all the friends I have met on here!
Here is a new thread for us ... a fresh start for the year 2020!!
I originally started this thread in 2017 .. when I was at my all time highest weight, and so down and discouraged with myself. This is the 4th year now that I am again starting this thread. Losing weight is not easy, and it takes daily commitment.
Losing weight also means changing years of bad habits into good habits, and that also does not come easy.
It takes daily commitment. If we fail one day, we can always start fresh the next day. This is why this thread is called
"JUST FOR TODAY".
Because that is all we need to do ... try and do something to improve our habits and lifestyle for just one day.
In this thread, we set daily goals each day. Then the next day, be accountable, and say how you did with those goals, and set new goals.
Some of us are very busy, actually most of us are!. So the goals can be very simple, or they can be like a " to do" list. But it is about not giving up and being accountable, and having a group of posters to encourage you to hang in there, and keep going.
So I invite anyone who would like to join us. This is not a group .. anyone can join. And the more you post, the more you get to know other posters, and have that great support and encouragement. This is a thread where we can vent if we need to, ask for help when we have had a bad day, get motivation when we are struggling, and have us as a cheerleader when you have had a good day. It is a thread where each day starts fresh ... one day at a time. Because that is how we can change unhealthy habits to good, healthy habits, one day at a time.
Replies
Categories
1.4M

Health, Wellness and Goals

98.5K

Social Corner

1.7K

MyFitnessPal Information