WOMEN AGES 50+ FOR MAY 2020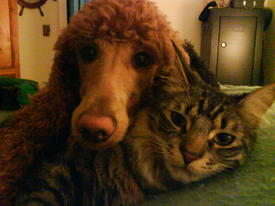 I saw a sign that said that 2020 was an unusual leap year---February lasted 29 days, March 100 days, and April 5 months.
This has been a challenging time for all of us on top of our usual challenge of seeking and maintaining a healthy lifestyle. It has been so helpful to me to face this challenge with all of you.
A new month is a good time to re-evaluate goals and resolutions and possibly create some new habits and discard others that haven't served us well.
I read this thread over breakfast every morning as part of a morning routine that starts at the same time, has the same breakfast, and includes the same healthy practices.
Don't forget to bookmark this page so you can find it again.
Please sign your post with a name or nickname and a location, specific or general.
Barbie from NW WA
My word for 2020 is "flexible". Who knew just how much it would apply to the life we have right now.
Replies
Categories
1.4M

Health, Wellness and Goals

98.4K

Social Corner

1.3K

MyFitnessPal Information