WOMEN AGES 50+ FOR JANUARY 2020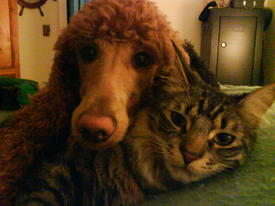 Many people find that the beginning of a new year is a clean slate and the time to start new habits, attitudes, or behaviours. I don't make "resolutions" in the classic sense, but I like to use this time to start something new.
My word for 2020 is "flexible"...instead of being trapped by my routines, I'll be open to necessary changes in routine....and I'll be open to the exercise to make my body more flexible.
I've made a list of 20 for 2020---projects and changes I want to make for the new year--some are fun and involve knitting, some are tedious like clutter clearing, and some are physical like spreading four yards of bark in my yard in the spring.
The name of the thread is "Women Ages 50+" but all women are welcome. Please join us if you are looking for encouragement and support on your journey to health and wellness.
We encourage participants to sign a name and a general location so we can get to know each other better and can address each other in a more personal way.
Be sure to bookmark this thread so you can find it again.
Barbie from NW WA
Replies
Categories
1.4M

Health, Wellness and Goals

98.3K

Social Corner

1.1K

MyFitnessPal Information